Building on Patterns is a systematic, comprehensive, and balanced literacy program designed to teach young children with visual impairments to read and write using braille.
Prekindergarten
In addition to the teacher's manual that contains the lessons, Building on Patterns Prekindergarten includes other components that support literacy instruction. Teachers of students with visual impairments use these resources for background information, assessment, and planning for instruction.
Teaching Tools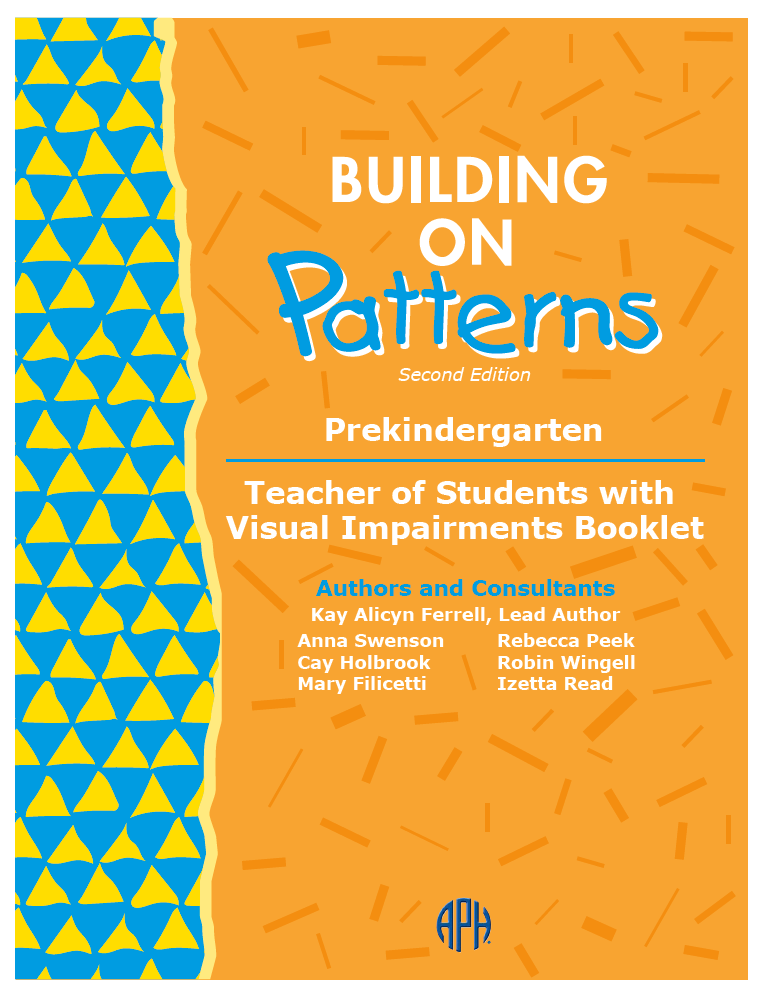 The Teacher of Students with Visual Impairments Booklet provides background information about the program and things to think about before beginning to teach the curriculum.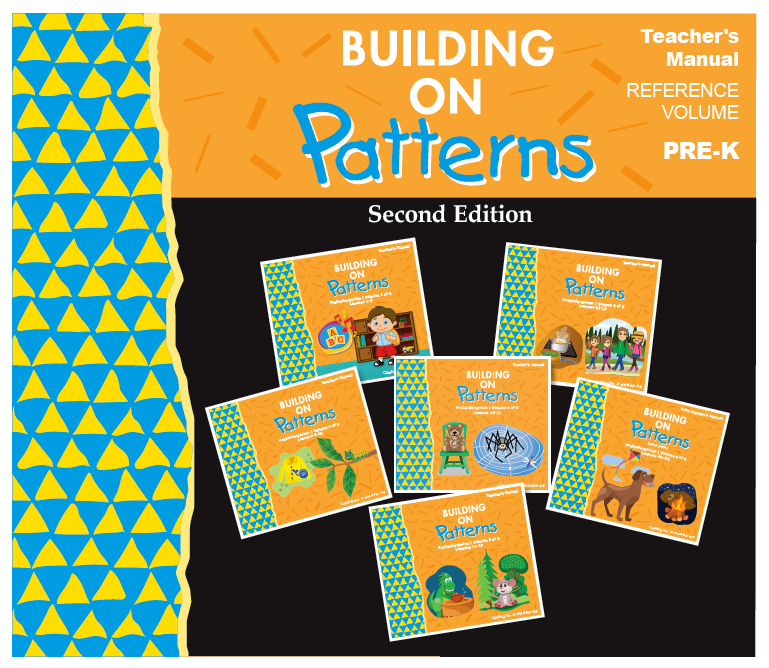 The Reference Volume is packed full of features to help a teacher understand the program and teach a young braille reader:
Background information and teaching philosophy
Descriptions of instructional practices, such as interactive read-alouds, the hand-under-hand technique, and the use of tactile graphics with young children
Information, articles, and checklists focusing on such areas as developmentally appropriate practice, developmental milestones related to reading and writing, and family and professional collaboration
Suggested materials from APH
Literacy research behind BOP Pre-K
Master lists of curriculum content, including objectives and skills; oral vocabulary words and phrases; letters, sounds, alphabetic wordsigns, high frequency words, and numbers; and concepts, background knowledge, and enrichment activities
Assessment
Building on Patterns Prekindergarten includes two types of assessment components: ongoing monitoring charts completed at regular intervals; and four review lessons, called Reading Roundup lessons, which occur every six to nine lessons.
A copy of each monitoring chart is included in the Monitoring Charts and Reading Roundup Consumables packet in the BOP Pre-K Student Kit. Electronic copies of these charts are available on the Teacher Resources page of this website.
The directions for all the Reading Roundup lessons are in a separate booklet called BOP Prekindergarten Reading Roundup: Lessons 10, 17, 25, and 32.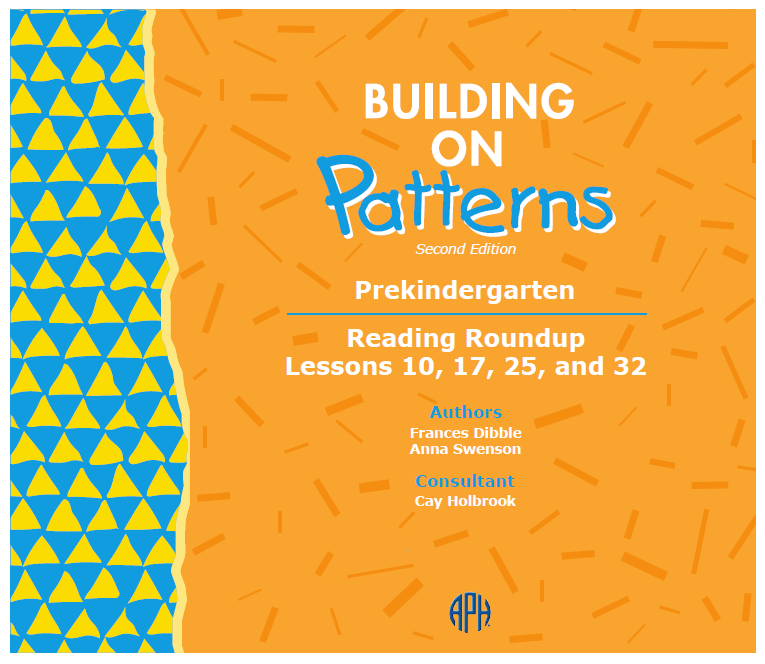 Scope and Sequence
The Building on Patterns Prekindergarten Scope and Sequence contains a comprehensive list of the contents for each lesson and supports teachers of students with visual impairments in planning reading and writing instruction in braille. The Scope and Sequence shows how skills unique to braille are integrated with age-appropriate literacy instruction in a natural and balanced way.
Click the image below to review the scope and sequence of Building on Patterns Prekindergarten.
Click here for braille.