Building on Patterns is a systematic, comprehensive, and balanced literacy program designed to teach young children with visual impairments to read and write using braille.
Kindergarten

All BOP student materials are in Unified English Braille (UEB).

IMPORTANT: Download the FREE UEB Teacher Supplements for each Teacher's Edition here.
Each student kit includes Student Textbooks (set of 7), Color Me Book, Posttest Consumables Pack, and Assessment Check-up Forms Pack.
Ordering Information
Kindergarten: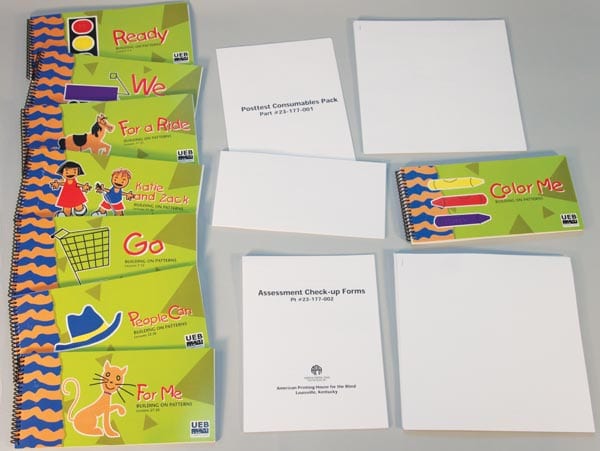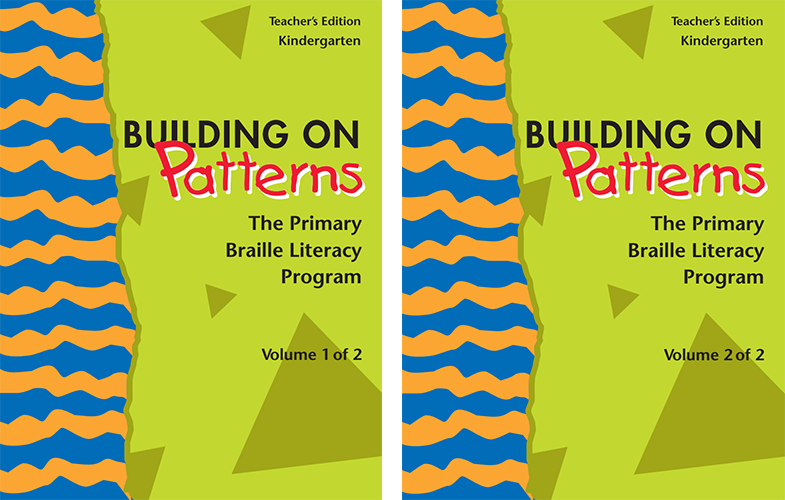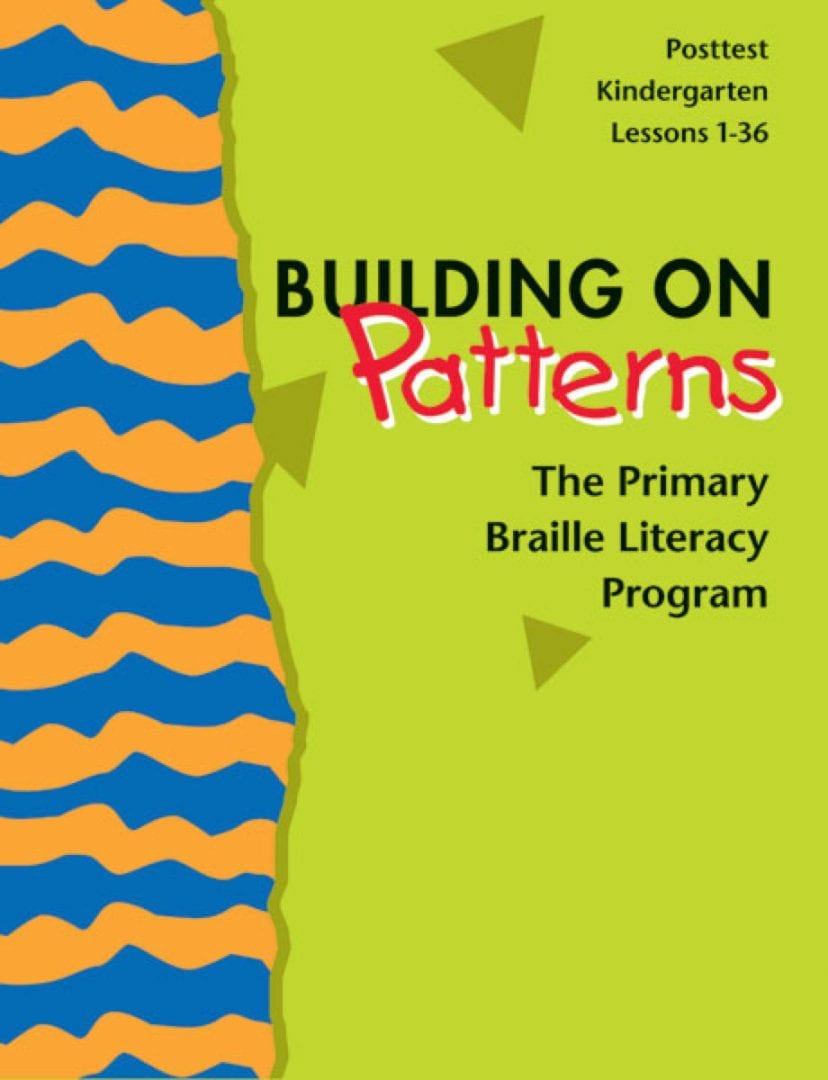 Visit www.aph.org/shop for more buying options.

WELCOME EVERYONE